Join us
Over 15 years ago, International Paper was among the first multinational companies to choose Krakow as the home for their Global Business Services Center (IP GBSC). Today, we are an established and expanding center with over 600 professionals delivering a variety of advanced, value-added services within one of the world's most respected packaging, pulp and paper companies.
We cooperate with other International Paper's offices and manufacturing sites all over the world to help customers receive products that people depend on every day.
IP GBSC is a great place to grow within the field of supply chain, customer service, finance, IT, global sourcing or HR.
Want to join us?Apply
International Paper is a global leading producer of renewable, fiber-based products with operations all over the world. In Poland, we have been present since 1992 and employ more than 3,000 people in our pulp, paper and board mill in Kwidzyn, the GBSC in Krakow, our cellulose fibers plant in Gdansk and our sales office in Warsaw.
Learn more about International Paper globally
Meet our teams and see where you fit best
Loading...
You will enjoy the full range of benefits from day one:
Great location
Get to the office easily every day – it's right in the city center.
Flexibility
Adapt your work schedule to your needs. We offer flexible working hours and home office whenever business allows.
Stability
Enjoy stable employment and great working conditions in a company with more than 120 years of history.
Wellbeing Support
Use free and confidential psychological and wellbeing support through our Employee Assistance Program.
Fun
Have fun with great people at our company parties and events. We like to spend time together also after work.
Volunteering
Get involved in IP volunteering and charitable programs. Become an eco-ambassador.
Health and Wellness
Boost your body and mind with our multiple health and wellness initiatives.
Social Funds
Choose whatever you like from our Benefits & Recognition platform. Your account will be charged monthly.
Trainings
Take advantage of internal expert-led trainings and cross-functional development opportunities.
Language courses
Learn languages on our treat. Any language is possible as long as there is a business reason.
Medical Care
Get yourself and your family covered with a private medical care package.
Ethics
Feel proud of working for one of the most ethical, responsible and sustainable companies in the world.
Want to join us?
Our Mission is to improve people's lives, the planet and our company's performance by transforming renewable resources into products people depend on every day
We think of people as human beings, not human resources. We make sustainable investments to protect and improve the lives of our employees while striving to make a positive impact on society. Working at the IP GBSC in Krakow you will quickly learn that safety is our core value. You will have access to initiatives aiming at protecting your health, safety and wellbeing.
We mobilize our people, products and resources to address critical needs in the communities where we live and work. Our multiple CSR initiatives in Krakow are centered around education, health and wellness, hunger and environmental awareness.
Read more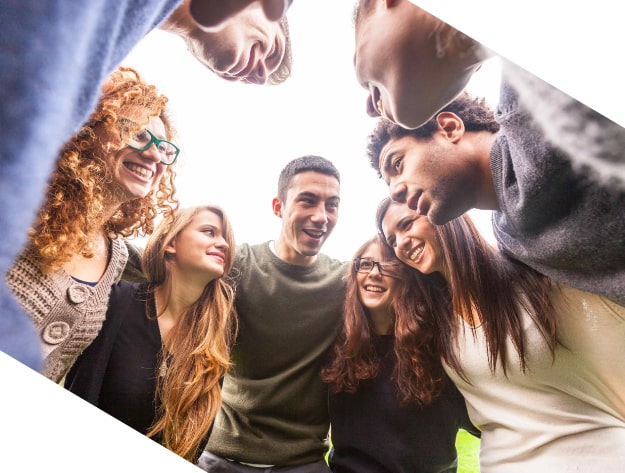 Safety
99% of our employees in Krakow believe safety is a core value at IP
Support
In 2019 International Paper GBSC organized 19 CSR events with more than 500 participants
Volunteering
Our employees dedicated 350 hours to volunteering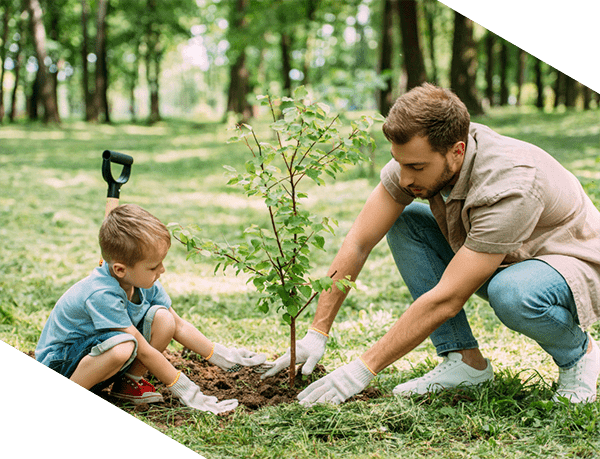 Our entire business depends upon healthy and thriving forests. We play a key role in sustaining forest ecosystems. As a producer of renewable and recyclable products, we continue to improve our footprint and protect the natural resources for generations to come.
In Krakow we educate our employees and encourage them to make environmentally responsible choices through initiatives such as Earth Week celebration, e-waste collection, tree planting or reducing plastic use in the office.
Read more
Energy
75% of energy used by International Paper production facilities comes from biomass
Water
90% of water used in our production process is returned to the environment
Recycling
7 million tons of fiber recovered from used paper and packaging is reused by IP annually
Joining International Paper's Global Business Services Center you will be empowered to dig deeper and propose new solutions. We give you access to international expertise, trainings and internal development opportunities (eg. cross-functional moves). Our established position and the advanced tasks will allow you to maximize your potential.
Regardless of who you are and what you like, you will feel part of the team. Entering our office, you will immediately feel the positive vibe, fueled by the culture of teamwork, recognition and caring for each other.
Development
More than 90% of our team leaders have been recruited internally
Relationship
Over 70% of all IP GBSC employees have been with us for more than 3 years
Recognition
91% of our employees said their supervisors recognizes them when they do a good job